Hearing aids are remarkable devices that collect and amplify sound directly into the ear canal, making everyday communication much easier for those with hearing loss. Whether they're your first pair of hearing aids or your fifth, knowing how to care for your devices if they get wet is an important part of ensuring you can continue to wear them for years to come.
Let's look at some important care instructions for any post-splashing situation you may encounter.
Determine the Amount of Water Damage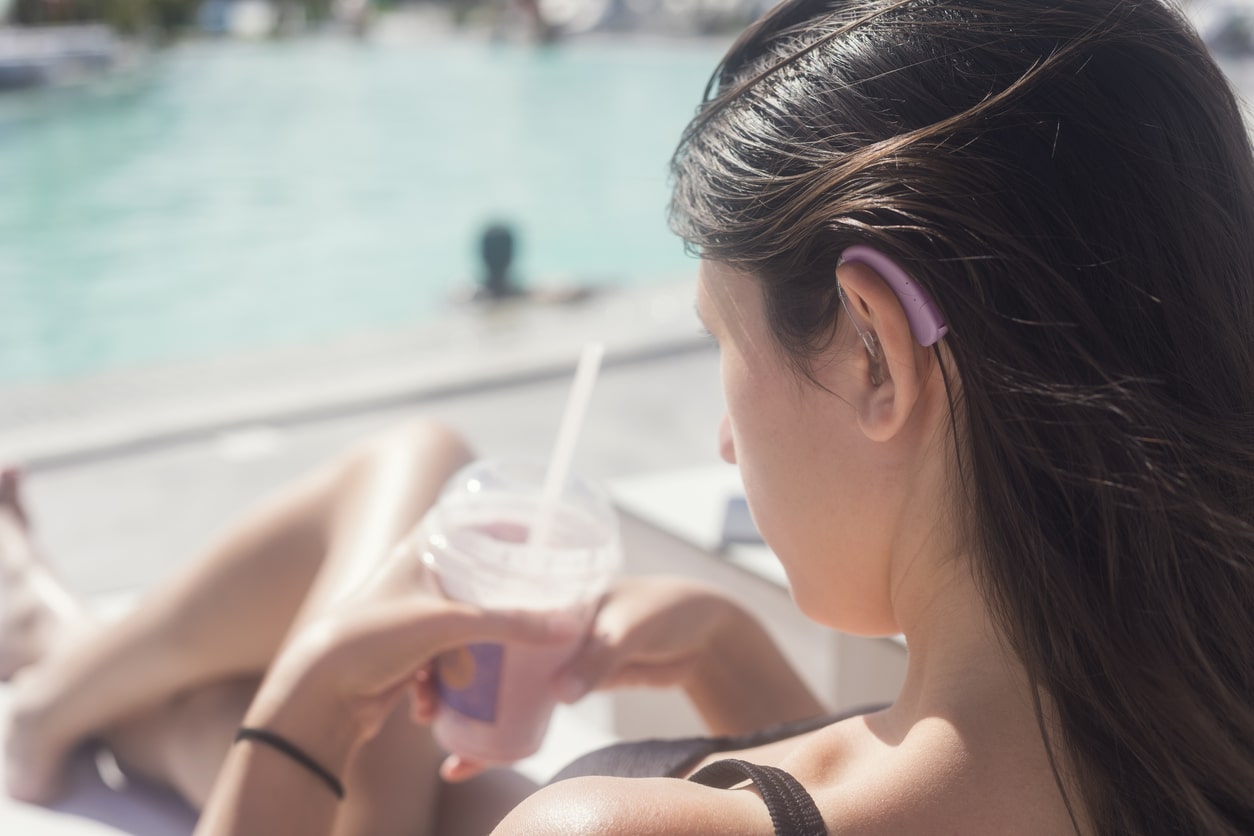 Not all water damage is alike. Your hearing aids will likely take on more water if you accidentally wear them into Lake Acworth than when hit by a passing sprinkler. Regardless of the amount of water, remove them from the source immediately and note the amount of moisture in or on your devices.
Wipe Away the Water
Using a dry cloth or tissue, wipe away any water from the exterior of your devices. Next, open the battery door and remove and wipe down the battery and its compartment. Do not place the battery back in the compartment until the device is fully dry.
Use a Hearing Aid Dryer or Drying Jar
Special hearing aid dryers can be used to thoroughly dry your devices. If you do not have a dryer, try using a drying jar filled with special moisture-absorbing beads or rice. When beads are unavailable, white rice is an effective substitute for pulling moisture from electronic devices. Leave your hearing aids in the jar with the rice or beads overnight to ensure all moisture has been drawn out.
Check Your Hearing Aid Functioning
Depending on the amount of water contact, your hearing aids may suffer permanent damage. Take note of any issues in sound quality and report them to your hearing aid specialist immediately so that they may determine if your devices need repair or replacement. Next, make sure to check your warranty for water damage coverage.
Accidents happen, and when they do, you want to make sure you take all the necessary steps to prevent permanent water damage to your devices. For more information on hearing aid protection, contact Advanced Hearing today to make an appointment with one of our specialists.